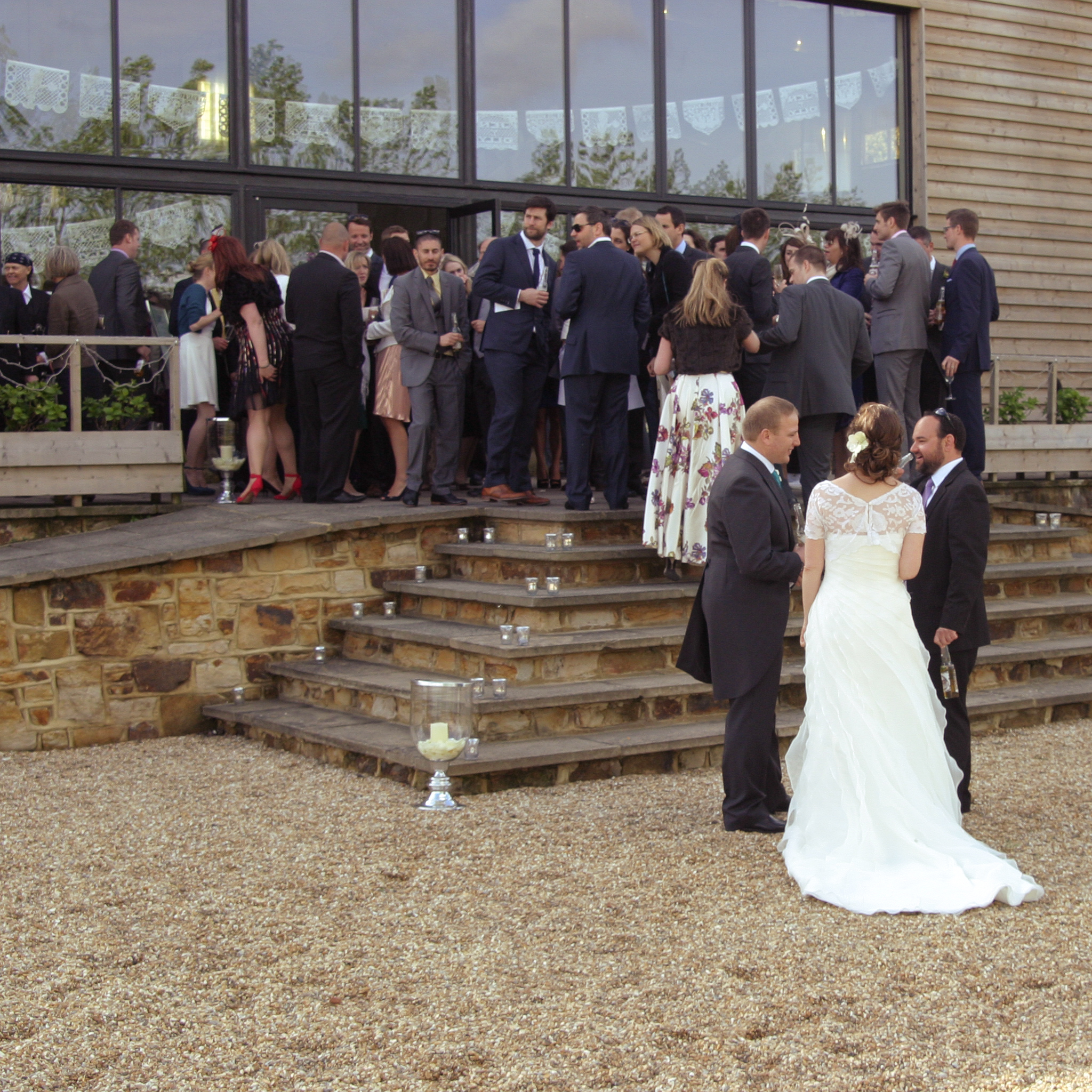 When having your dream wedding at Briar House Barns, you'll have exclusive use of the Great Barn and the terrace for your special day. We have beautifully a beautifully kept lawn to the front of the barn which is perfect for games, pictures and welcome drinks.
The walls of the Great Barn are draped in elegant cream fabric while the ceiling is decorated with gold voile.
Tables and chairs are provided, with a choice of 6ft/1800mm round tables, long rectangular tables, or a combination of both. Chairs are between Cheltenham or Chiavari, with customisable coloured cushions.
A black and white dancefloor can be provided, though you can provide your own/hire another vendor if it suits.
With no corkage fees, you can use the caterer suitable for your wonderful day with no additional worries.
If the sun is out and the day is clear, you may wish to spend most of your time on the terrace. Included in our hire, and weather permitting, we will provide aluminium chairs and toughened glass outdoor tables for your guests to enjoy the weather.
Finally, if you have any other requests, we can usually accommodate most of these without issue. We're very proud to say we've never had an unhappy bride!